Last month, we told you all about our newest product line addition: Oribe. You guys are maybe even more stoked than we are! We've loved hearing all your feedback on how amazing their products are, and watching you fill up on the line from our retail shelves.
So if your hair has maaaybe gotten too much Vitamin D over the last few months (or spent too many hours in salt water or chlorine) — we feel you! We've got just the thing: Try Oribe's Gold Lust Transformative Masque.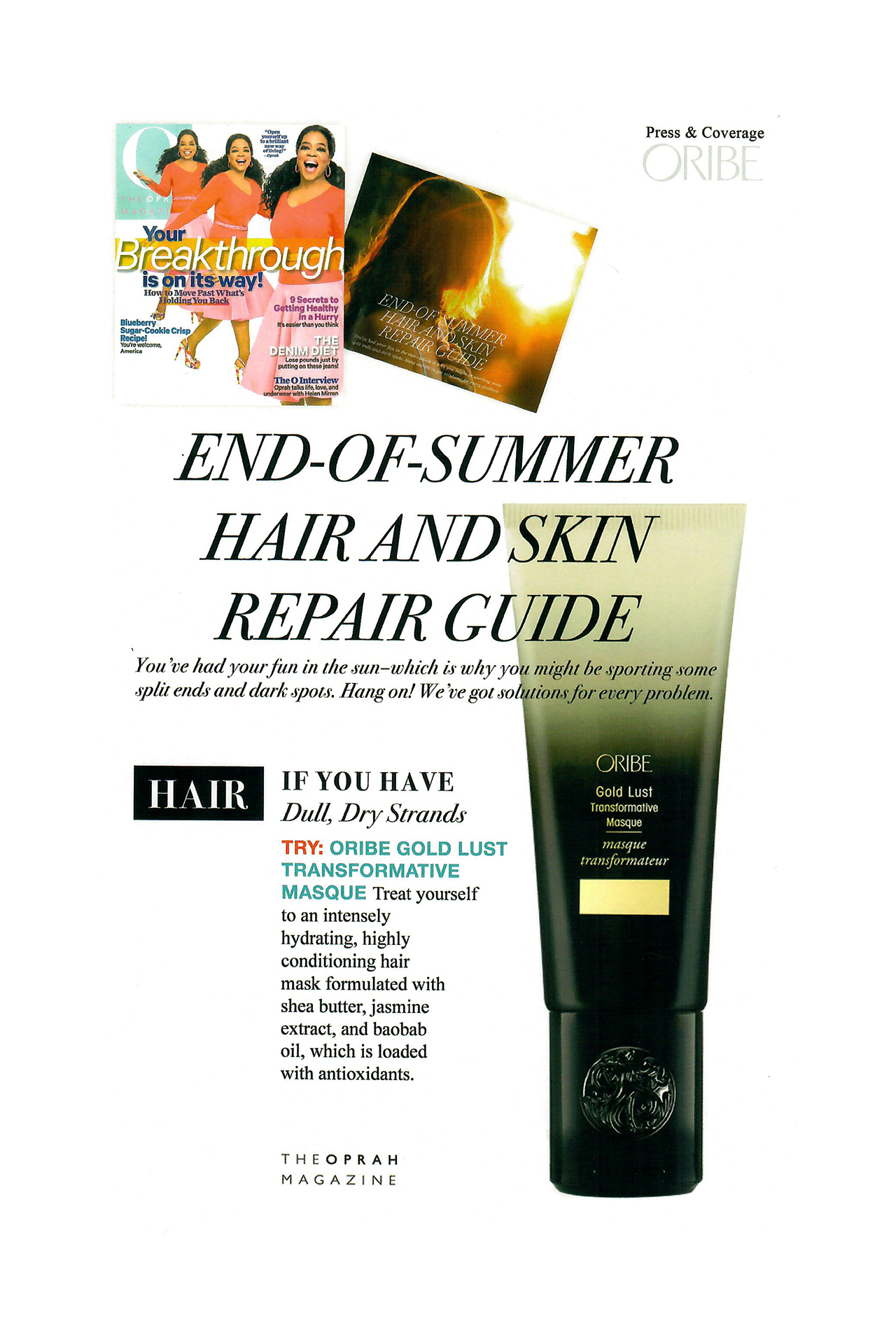 With a mix of white tea, baobob, jasmine extracts and Oribe's special bio-restorative complex, it'll give you back the softness and luster you had before you spent a few too many poolside days in a row! We like to leave it in for a while, even getting out of the shower with the mask in and a shower cap on; letting the product do its thing while we do our thing, and then rinsing out. Try it for yourself and feel the transformation!