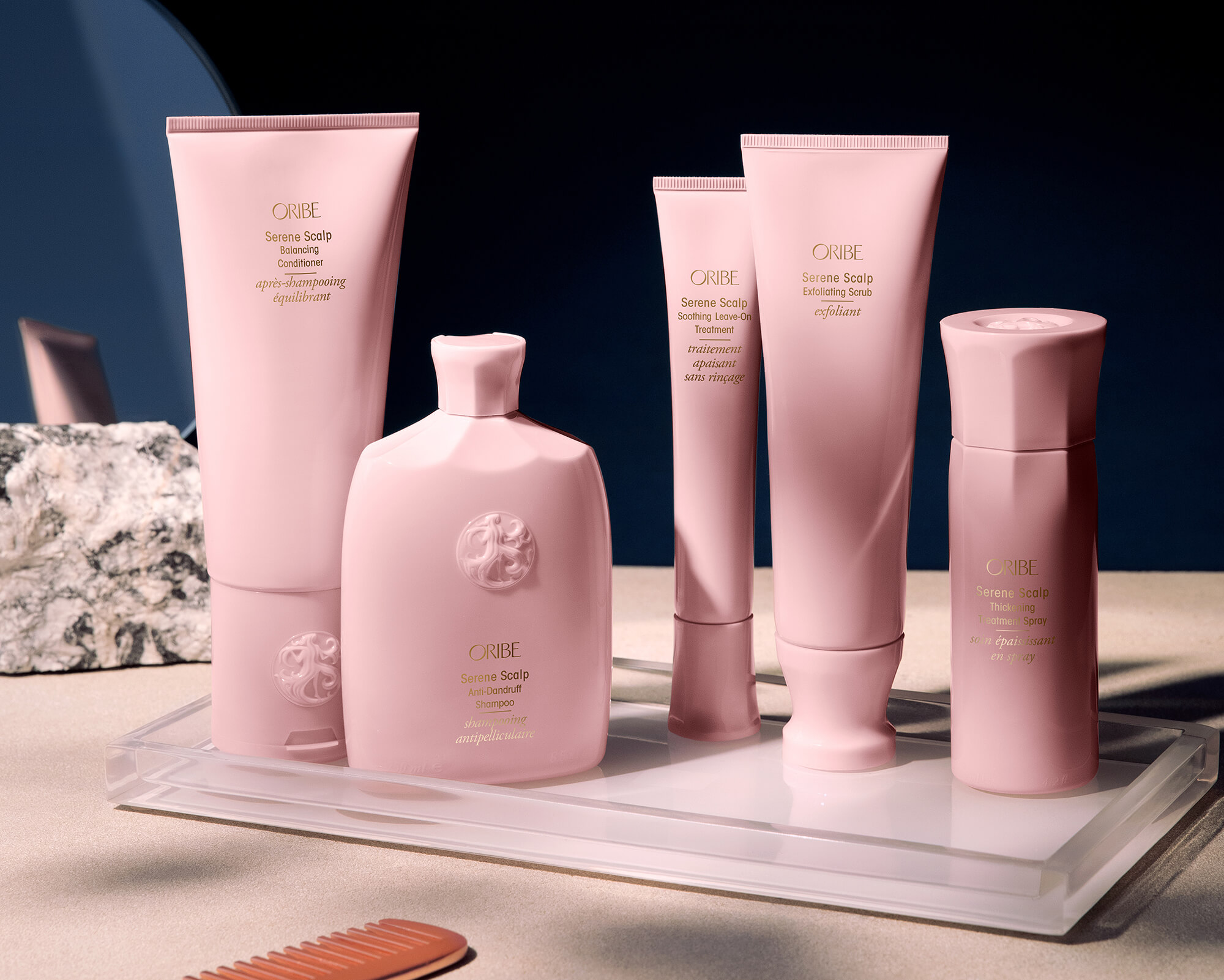 As we hunker down for a chilly winter season, we wanted to treat your scalp to the ultimate soothing experience. Forced heat and blustery winter air can be a nightmare for flakiness, dryness, and scalp irritation, but we've got the ultimate remedy:
For the rest of the month, mention this promo to add a 15-minute scalp rejuvenation to your service – absolutely FREE!
This service will include a detoxifying treatment with our favorite Malibu Scalp Therapy crystals, followed by an Oribe Serene Scalp Scrub, to get your scalp feeling like its calm, happy self and primed for whatever service you're about to get.
Malibu Scalp Therapy is the ultimate flake fighter that naturally soothes and satisfies while instantly delivering vital nutrients to help relieve symptoms associated with dry scalp. Why is this a must have? It is the first ever 100% vegan crystallized flake fighter, instantly begins to soothe itching and irritation, infused with a one-of-a-kind blend of soothing botanicals and essential oils and is safe for lifestyle use, unlike many 'traditional' scalp products. As we mentioned earlier, it is 100% vegan, food-grade, wellness ingredients, infused with a B vitamin complex plus biotin for intensely therapeutic results, promotes a healthy scalp by massage that improves blood flow to scalp layers, formulated with a patented – nature-identical vitamin C complex. Formulated without preservatives, parabens, gluten, fragrance and no sodium chloride (salt) added and is eco-chic sachet packaging and ingredients contain no zinc pyrithione formulated in some dandruff/eczema products.
Oribe Serene Scalp Scrub is a unique blend of physical and chemical exfoliants gently removes dead skin, oil, dirt and product buildup on the scalp, it cleanses and detoxifies pores to purify the scalp, soothes, balances and energizes scalp, hydrates, nourishes and softens hair and reveals optimal environment for healthy scalp and hair.
Plus, if you'd like to keep up with the happy-scalp-routine throughout the upcoming cold-weather months, we'll send you home with a customized scalp protocol, including 20% off all Oribe Serene Scalp products from now until the end of December.